We've just finished the last group of the year and can unwind into the last days of Autumn. There's time and space to reflect on what has worked well this year and how we can improve on things for next year. Many of our students tell us that this is really an alternative language course here at Nab Cottage; it offers a new way of being in and of experiencing the world. This can be exciting while you're here, living with us and the other students, yet we realise that it can be quite different once you're back home. We would like everyone who's been here with us to know that we offer ongoing support and advice after our courses. This could be during the Winter or it could be years later. Please feel free to get in touch, particularly if you're feeling like you want to reconnect with the confident and positive English voice you discovered while you were here.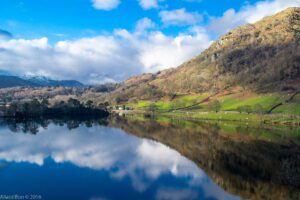 In the meantime we'd like to send you some ideas that you might like for practising and improving your English.
And with the new website now live we'd love to hear any comments or suggestions for anything we can add here!